Chef Sara Harvey, A Wild woman of Hood Canal
Sara Harvey is an oyster farmer and the executive chef at Alderbrook Resort & Spa in western Washington. Her passion for high-quality local ingredients fused with a direct connection to Puget Sound's natural environments is as inspiring as it is delicious.
At the base of the Olympic Mountains, one of the only true fjords in the contiguous United States slices through western Washington. Hood Canal's wild bounty is home to Orcas, seals, a variety of salmon, bears, and birds.
Some of the best food experiences in the area originate from the Alderbrook Resort & Spa in Union, WA – a small community in the Hood Canal area. Union has roughly 700 residents but quite literally bursts with flavor.
Sara Harvey is the executive chef at Alderbrook Resort & Spa. Her brain and hands are responsible for the amazing food that's served at the Alderbrook. She also helps oversee culinary delights at nearby Hook & Fork – a small eatery attached to the Union City Market.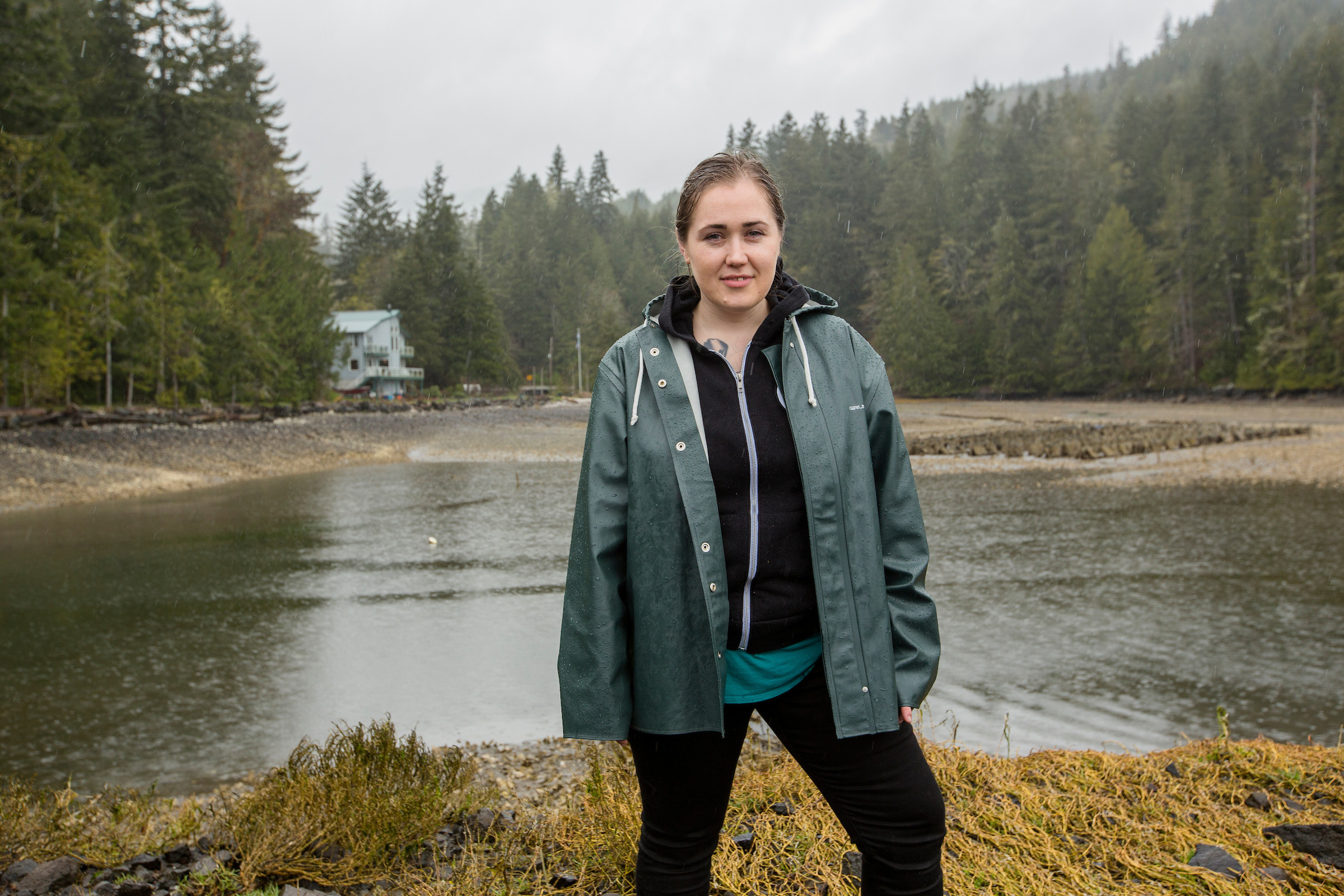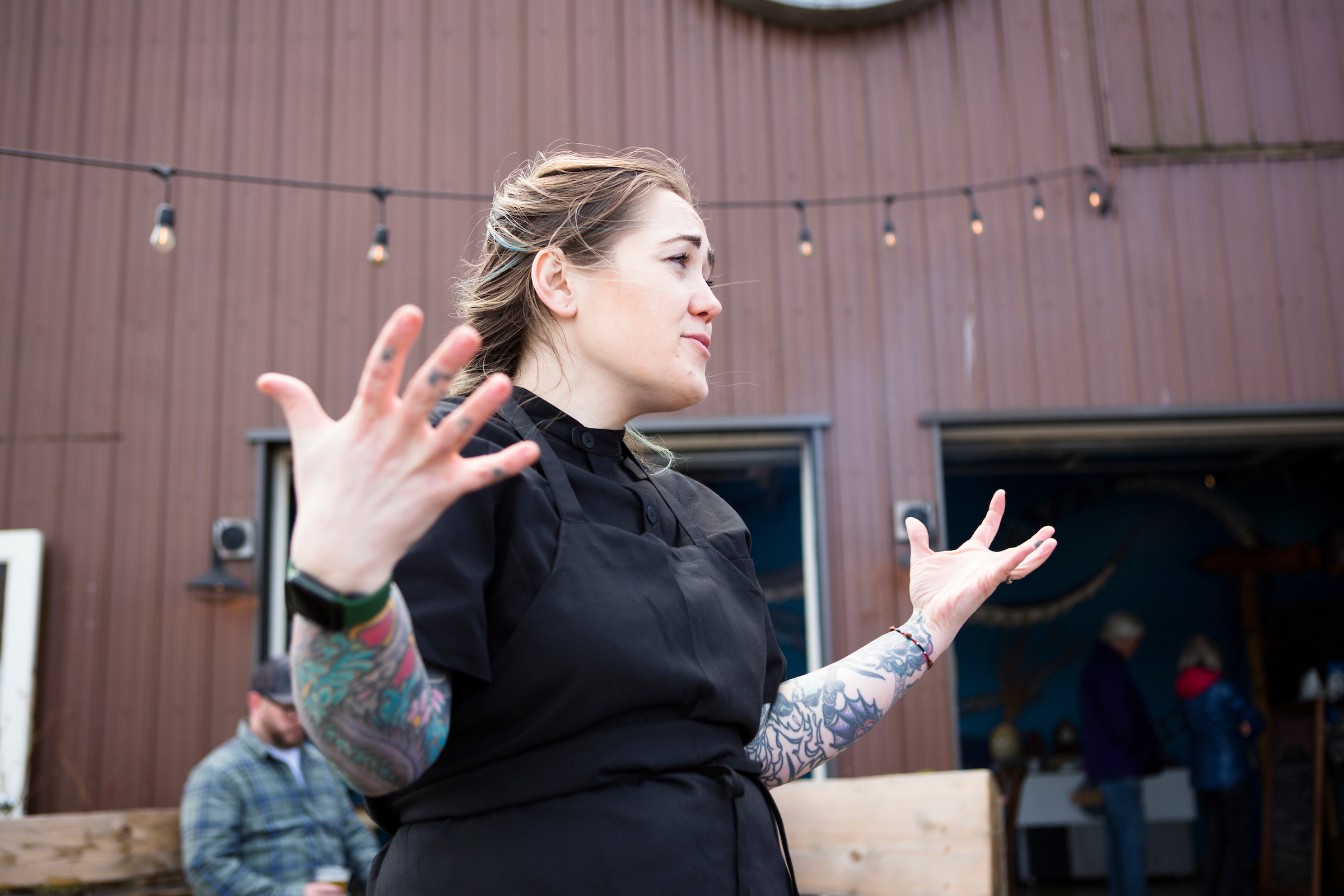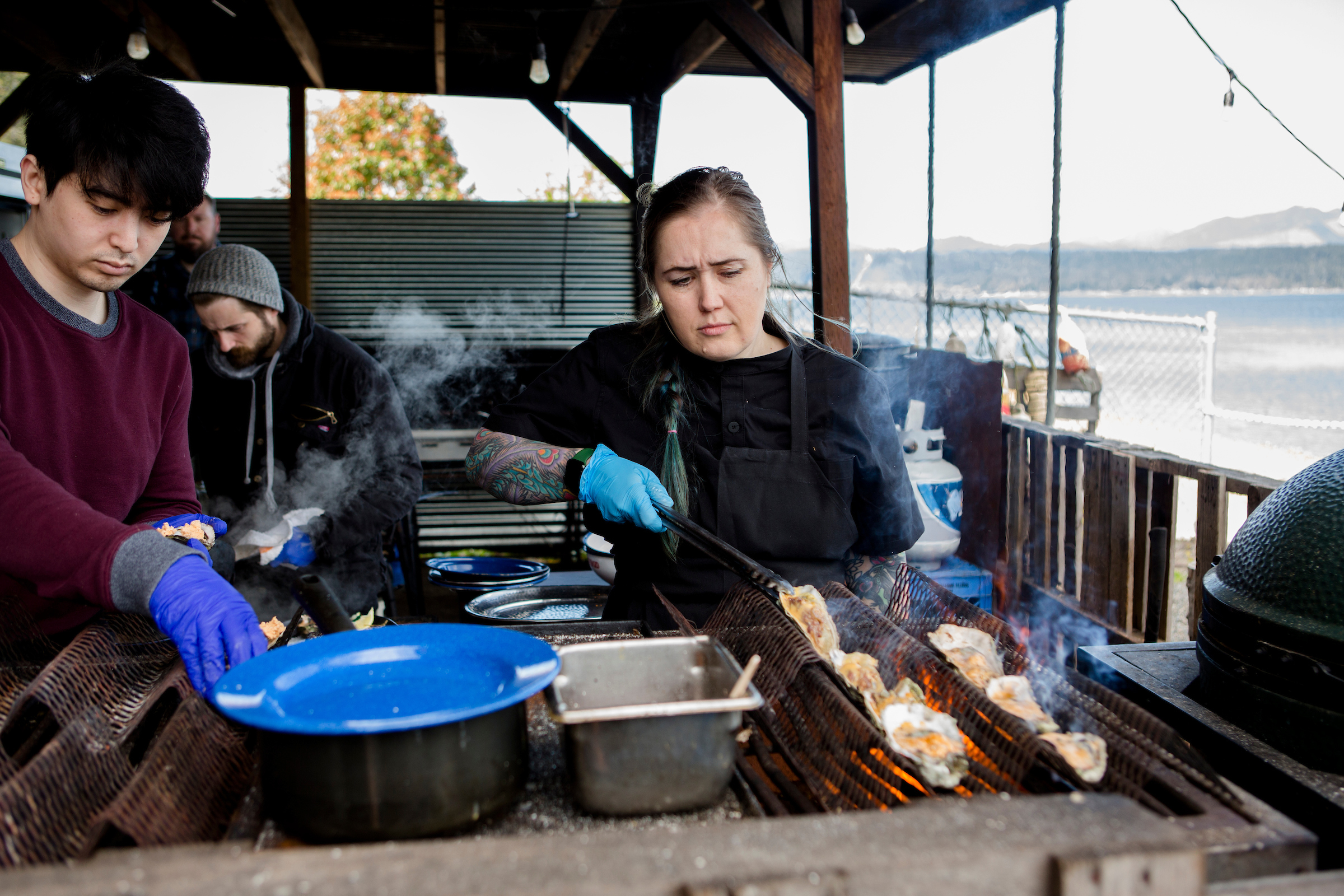 I met Chef Sara a few years ago when she was cooking at Hook & Fork, which is also owned and operated by Alderbrook. The first thing she did when we met was feed me. I was there to talk about potentially doing a story about her. Unsolicited, she brought me an assortment of her creations to feast on. She explained where the ingredients came from and how she cooked them. It took only a few minutes to understand that food is more than just a job for Sara.
Alderbrook Resort & Spa is a beacon of hospitality in the Hood Canal area. Guests can enjoy 77 guestrooms, 16 private cottages, a full spa, a pool, a newly renovated restaurant, a massive lawn with direct access to Puget Sound water, and five miles of hiking trails. Food is at the center of Alderbrook's universe.
Subscribe for More Wild Human Stories
Chef Sara doesn't just feed hungry tourists, she supports her community with food. Take in a meal at Alderbrook's newly renovated restaurant or down the road at Hook & Fork, and you'll find a delicious and curious assortment of local ingredients from clams and oysters to meat and vegetables. Ask Chef Sara about local ingredients and you'll get a passionate story about how members of the Hood Canal food community support each other to help put food on your plate.
It's easy to overlook the work that goes into assembling a plate of food as you're lapping up every crumb, but Chef Sara and the Alderbrook team happily take on that work for you. As a business, Alderbrook provides local jobs in an area that's mostly driven by tourism. As a member of the larger Puget Sound food community, they advocate for high-quality local ingredients and support those who can supply them.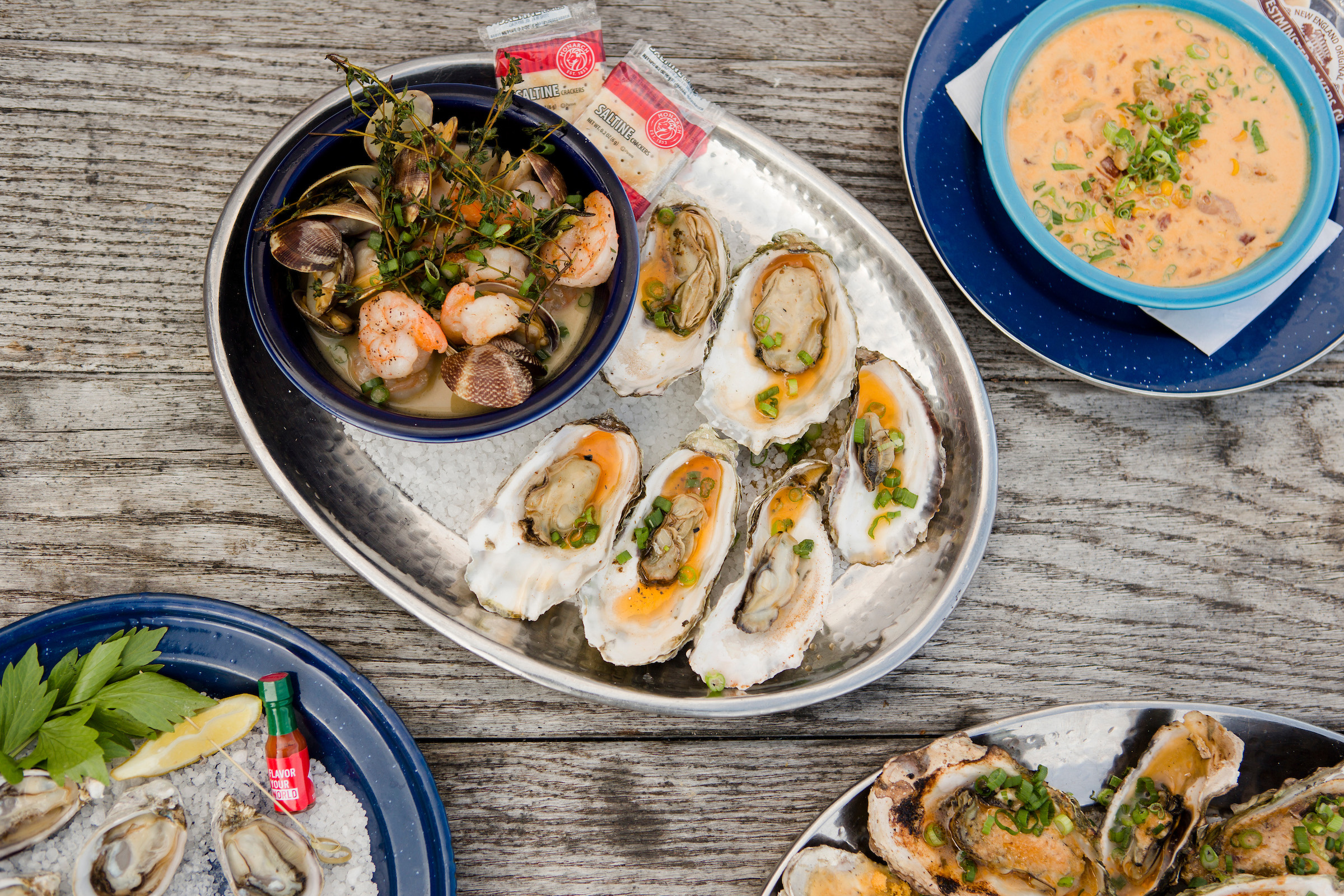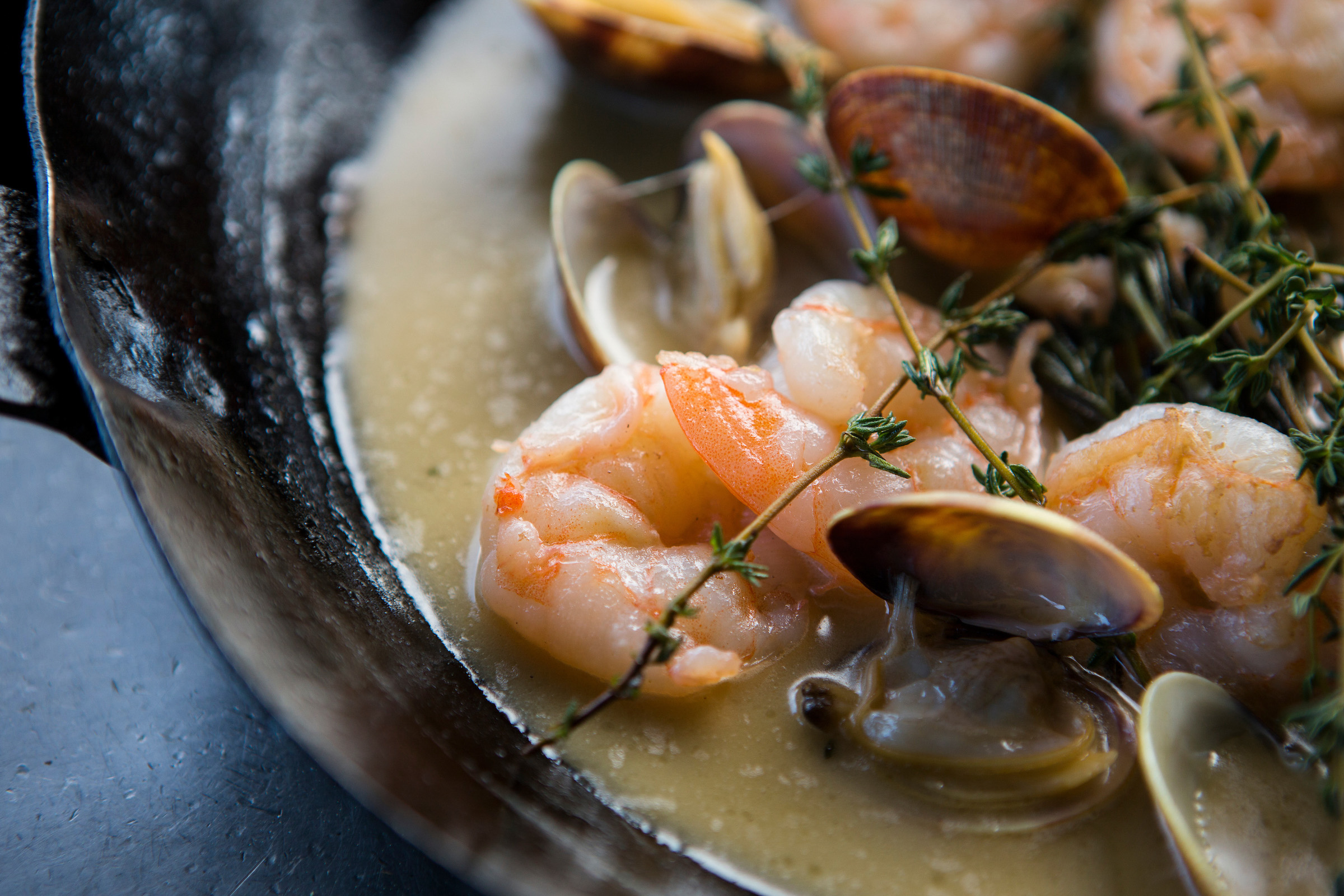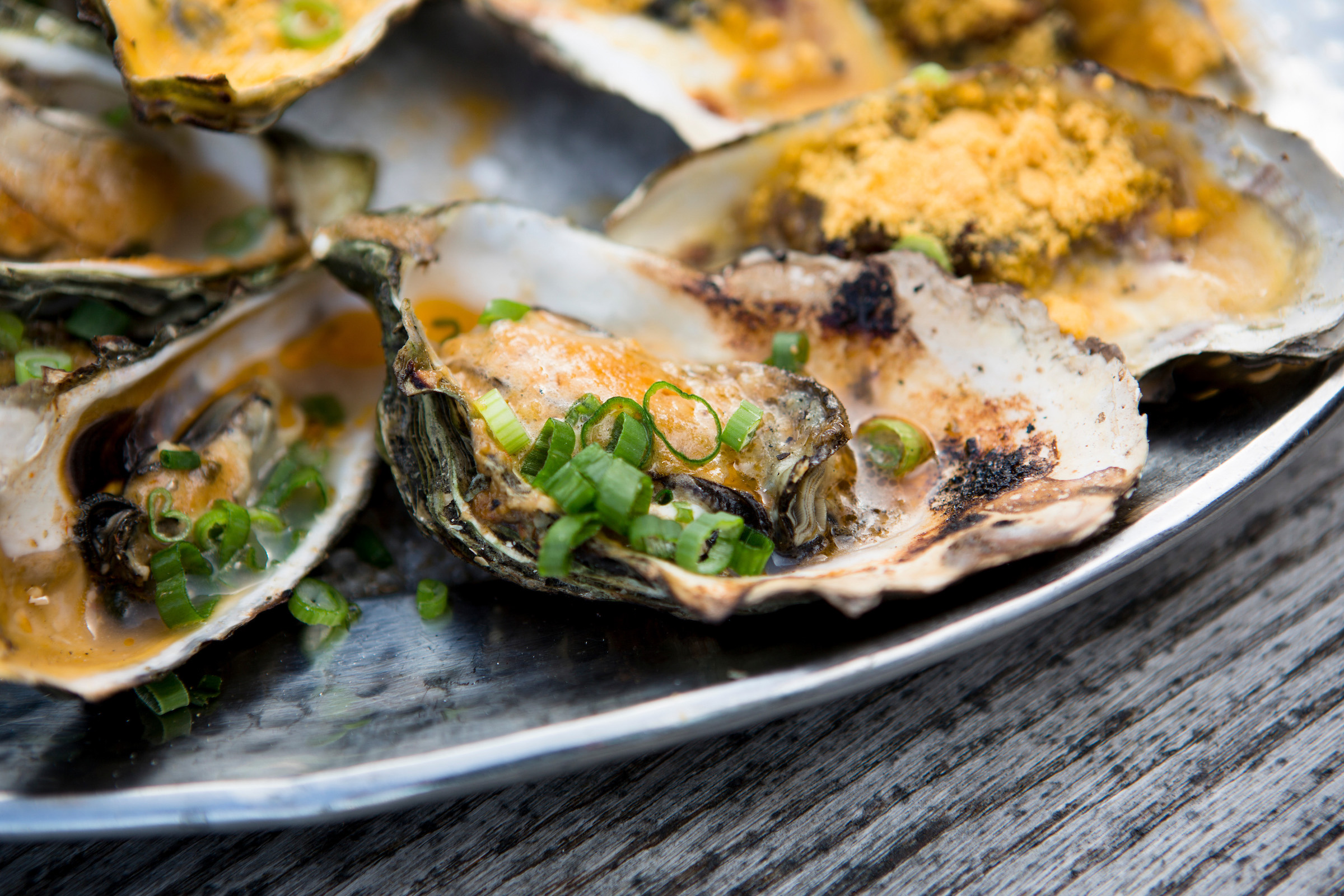 Sara and her partner, Christian, live in a towering house in a cove that overlooks their boutique oyster farm – Black Shield Oyster Company.
For this story, we spent a few days wandering Alderbrook's grounds and stuffing our faces. On the last day, Sara invited us to her home for a tour of the oyster operation and a home-cooked meal with some of her closest friends. She walked us through rows of oyster bags and explained the process of growing and harvesting Puget Sound delicacies.
Oyster farming is wet and dirty work. But it offers Sara a direct connection to an ingredient that so many people come to the Canal looking to enjoy.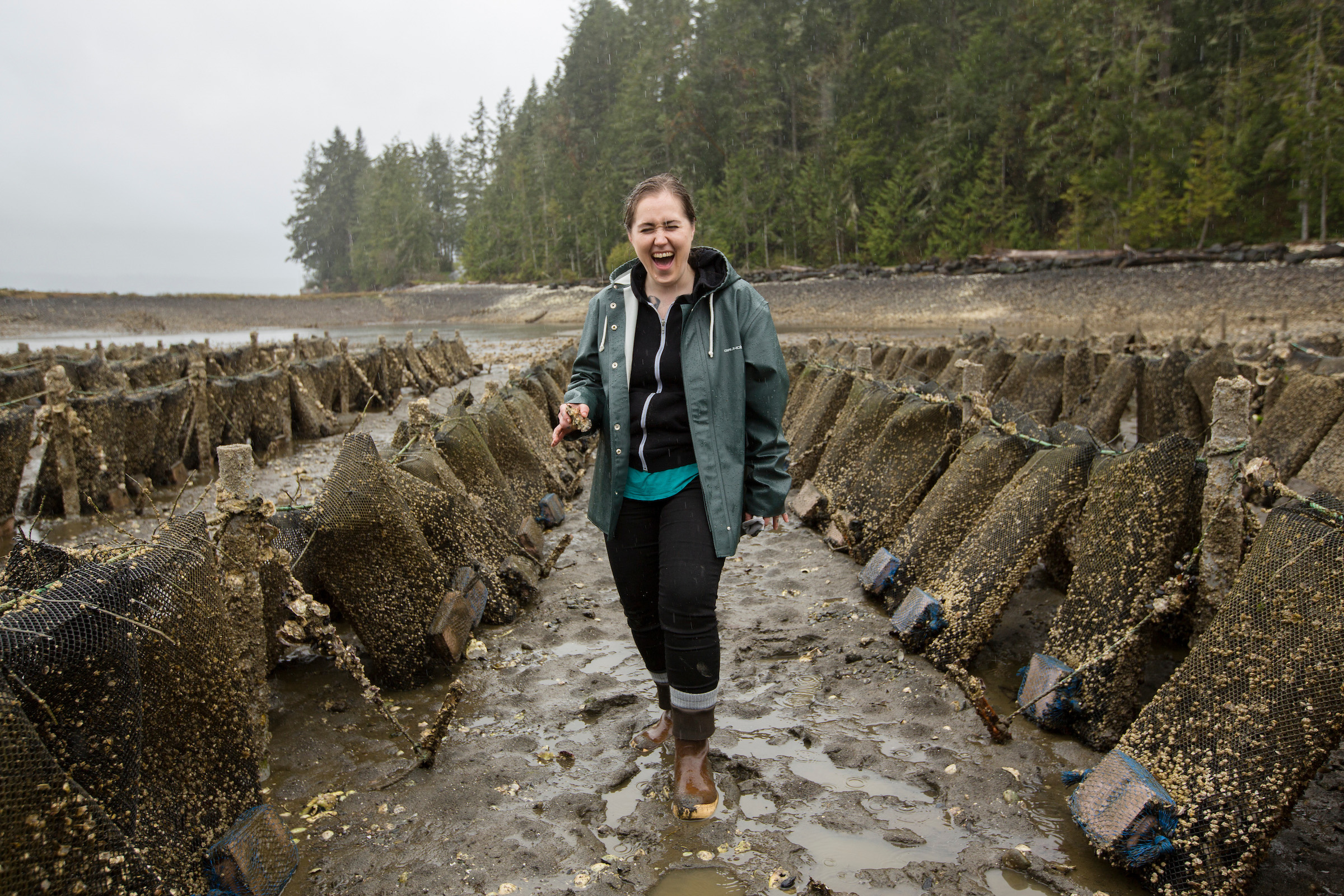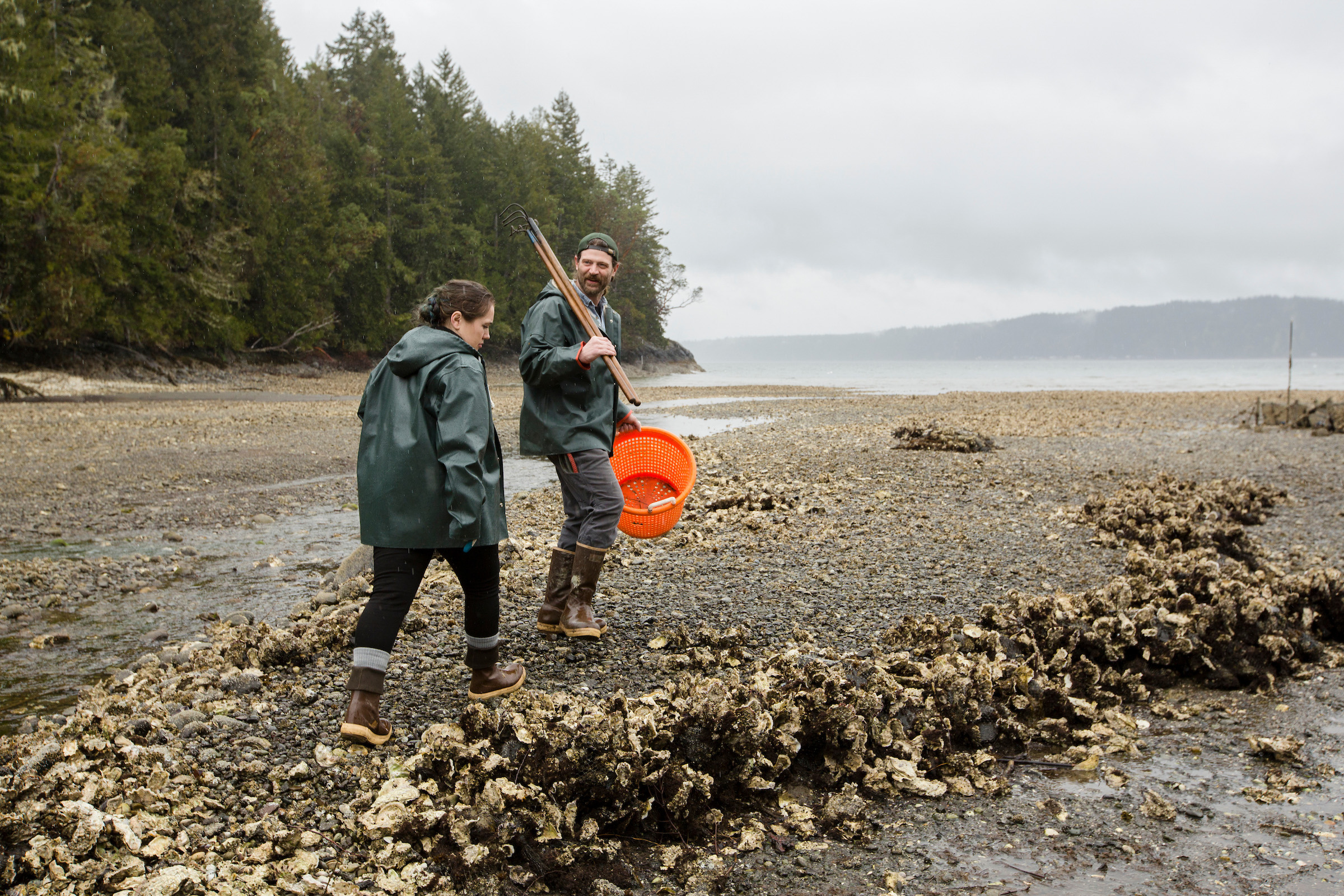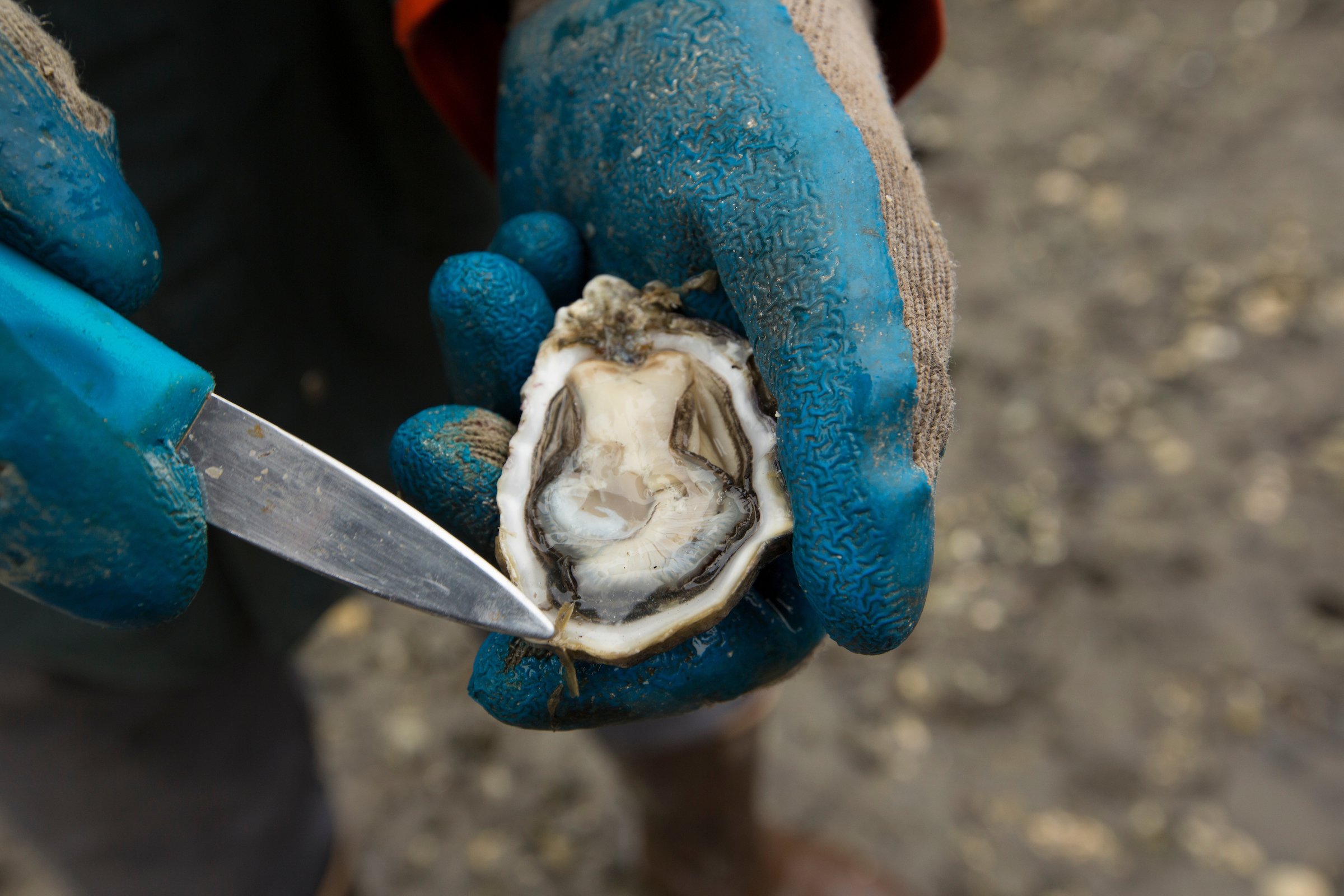 Towards the end of our last day, we put down our cameras to enjoy a meal with our new friends at Sara's house. And, we immediately picked up the cameras again to capture the moment. Sara prepared a gourmet meal for the group with ease using ingredients from around Hood Canal, including her oyster farm.
I don't know Sara well enough to really understand what's happening in her head when she's cooking. But in the short amount of time I spent with her, I felt what I can only describe as an energy shift when it was time for her to create in the kitchen. The person who sat down with me for an interview was the same person who cooked all of our meals. But she's also a little different when she's wielding knives and commanding fire.
On the first day of shooting for this story, we showed up at Hook & Fork early to get our gear ready and plan our shots. Chef Sara arrived wearing a black chef's jacket and large-rimmed sunglasses. She smiled as we introduced the members of our crew. We spent only a few moments on pleasantries before Sara found her spot in Hook & Fork's outdoor kitchen – a kitchen framed against Puget Sound and the Olympic Mountains. For the next hour, she cooked and delivered what felt like the entire menu. With each plate, she would quickly explain how the meal was prepared. At the end of her run, she sat with us and watched as our crew enjoyed her work. She smiled and understood the meaning of our hungry moans and grunts.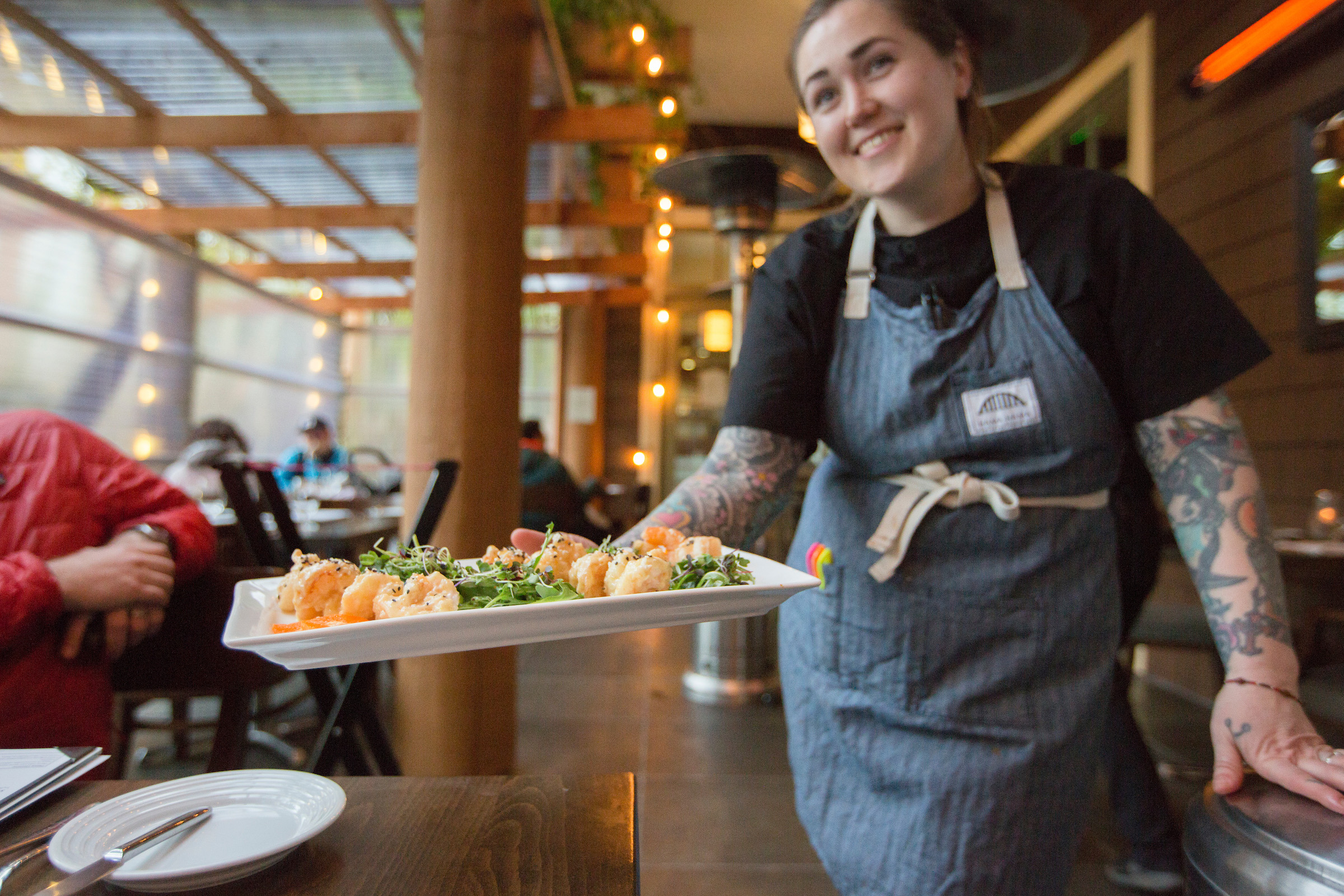 Later that day, Chef Sara cooked dinner for our crew at Alderbrook. She brought various dishes to our table with an ear-to-ear grin as she again explained what was on the plate.
Throughout our time in Hood Canal for this story, we saw a glimpse of Sara's world. She's proud of her work and she's passionate about food and community. And, she works her ass off. The life of a chef is already tough, and she adds oyster farming into the mix.
I asked Sara what she recommends to travelers who want to experience Hood Canals' delights. She says to take in lunch at Hook & Fork, then take a drive to the Hama Hama Oyster Company. Next, head to the small town of Chimacum to Finnriver Farm & Cidery. Hit the breweries on the way back and finish the day with dinner at Alderbrook. You'll drift to sleep with a full belly, a slight buzz, and memories.
In the time I spent with Chef Sara, she kept bringing me back to the power food has in our lives. It's connected to our mental and physical health. It impacts our money and how we spend it. Cultivating food and farming are directly related to the health of our planet. It's a component of some big problems we have to face, but it's also part of the solution.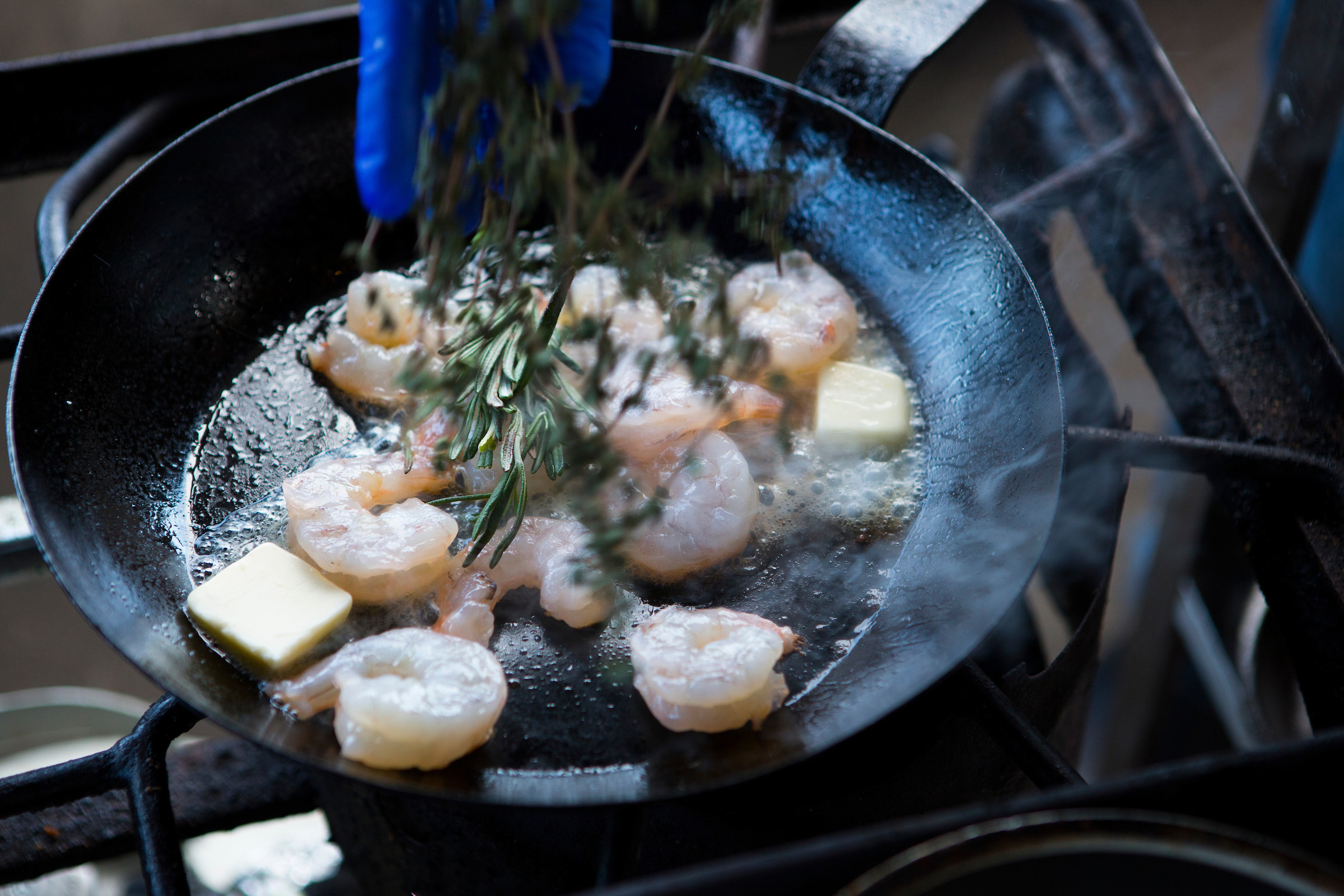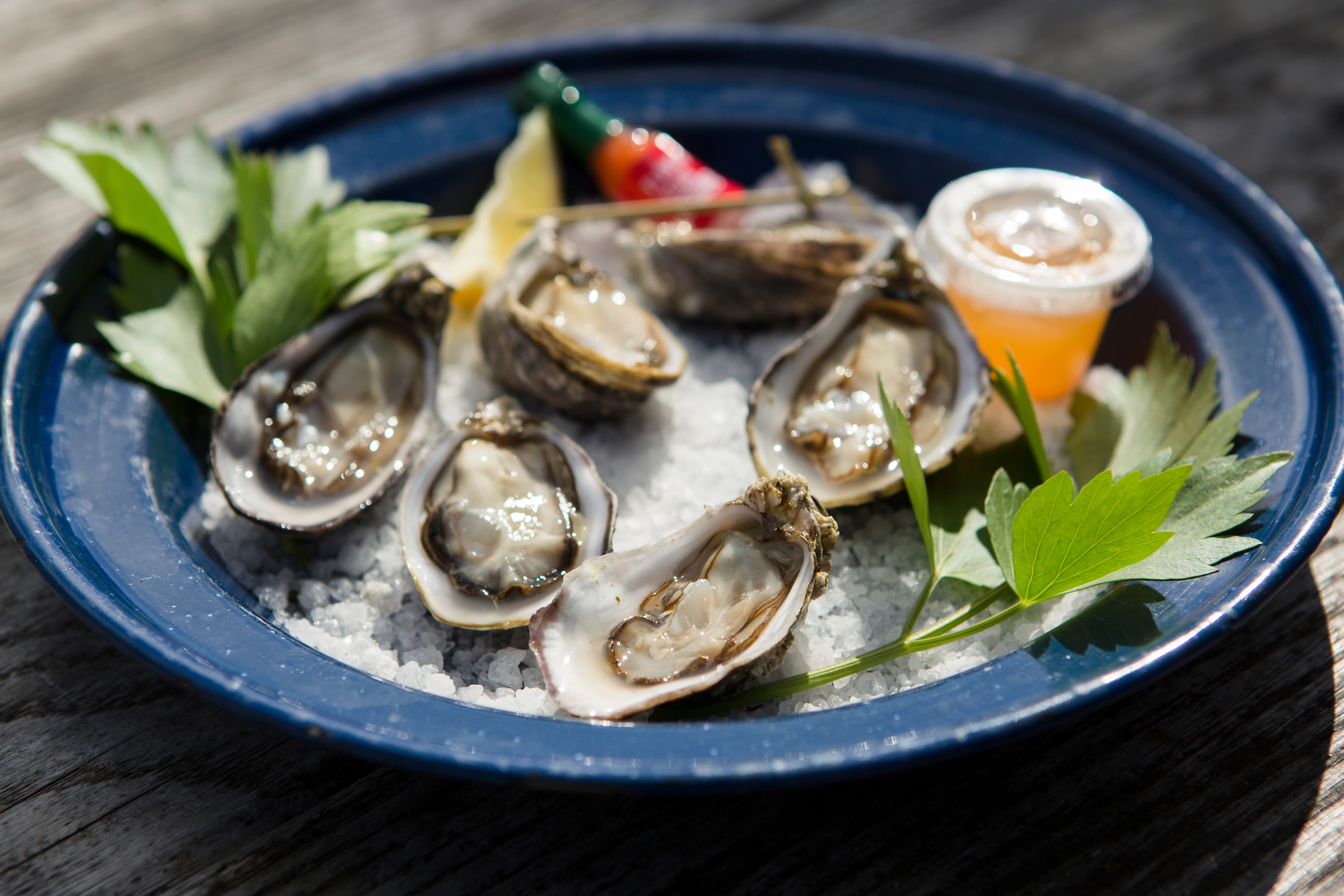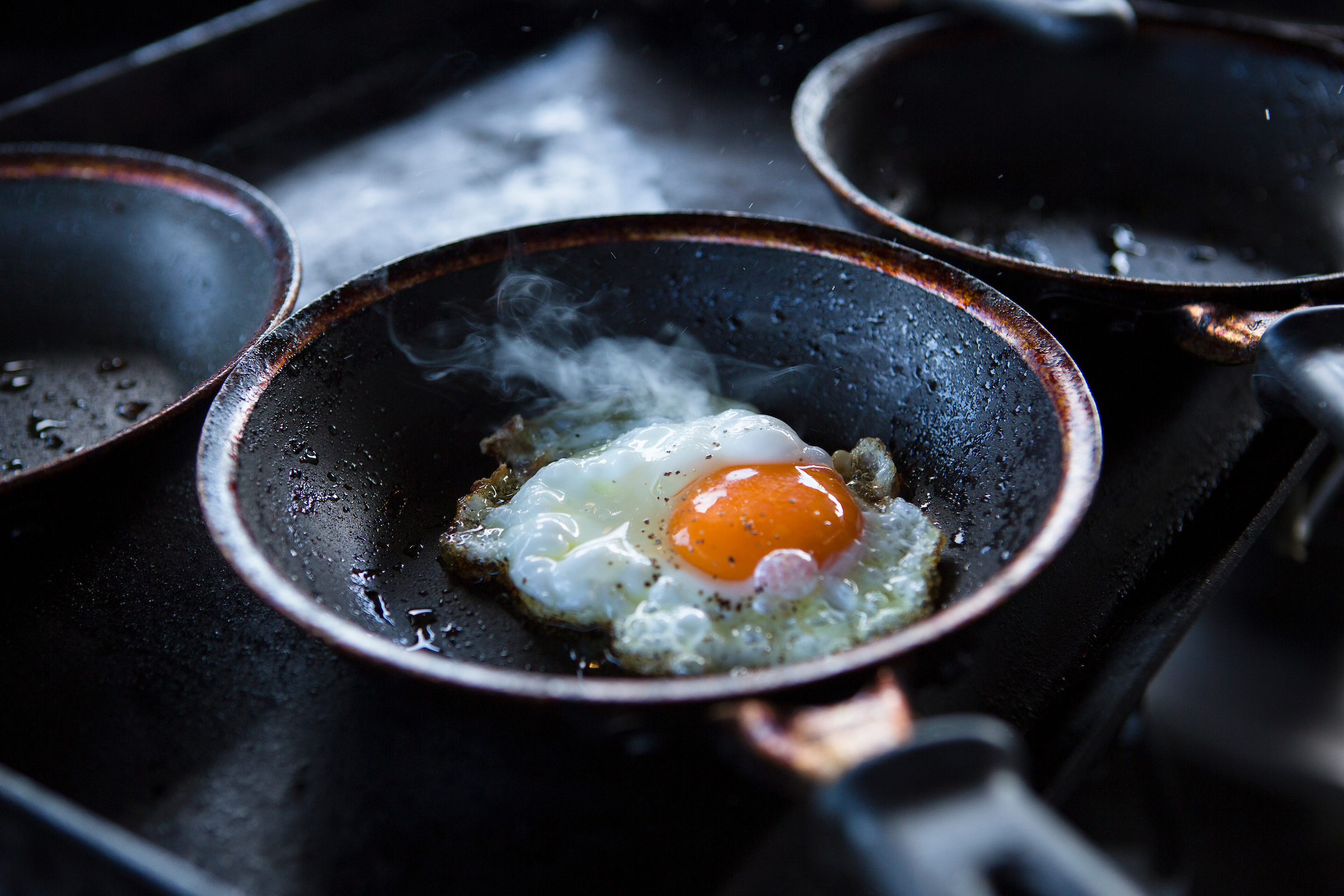 Put Hood Canal on your travel list. Let Chef Sara fill your belly. Eat, listen, and learn about how food can heal your soul.
Special thanks to the Alderbrook Resort & Spa and Chef Sara Harvey for hosting our crew. Find out more about Alderbrook here. And there's always something exciting to do in Hood Canal.
Subscribe for More Wild Human Stories