Fly fishing has a somewhat deserved reputation for being expensive. If you look at the top of the line options, it's not hard to walk out onto the water wearing and fishing several thousand dollars worth of gear. But you don't have to spend that kind of money to catch fish. None of those fancy waders, rods, reels, and bags are going to catch you more fish. I used a $150 Cabela's rod, reel, and line combo for several years while I was learning to fly fish. Only in the last several years have I started investing in more expensive gear. Yes, it's true that my guide-rated waders are not going to change the size of the fish on the end of my line, but they certainly make the day more comfortable. But even with all of my upgrades, I still believe that cheap fishing gear can be useful. I have plenty of low cost gear that I use throughout the year. These are some of my favorite items.
Wire Lock Pin Tippet Holder - $5-ish from your local local hardware store
There are all sorts of options to carry tippet spools. A quick search on Amazon finds various options from $10 to $50. I've never been a fan of accessory lanyards, but I also want my tippet to be easily accessible. I found a larger squared wire lock pin while reorganizing my workshop. The pin is a damn-near-perfect fit for the hole in the middle of a tippet spool and it's plenty long to carry all of the sizes I need. I've had the same lock pin for several years and I don't see it going anywhere. Just make sure you get the square wires. The rounded options might not have enough clearance between the pin and the wire for tippet spools.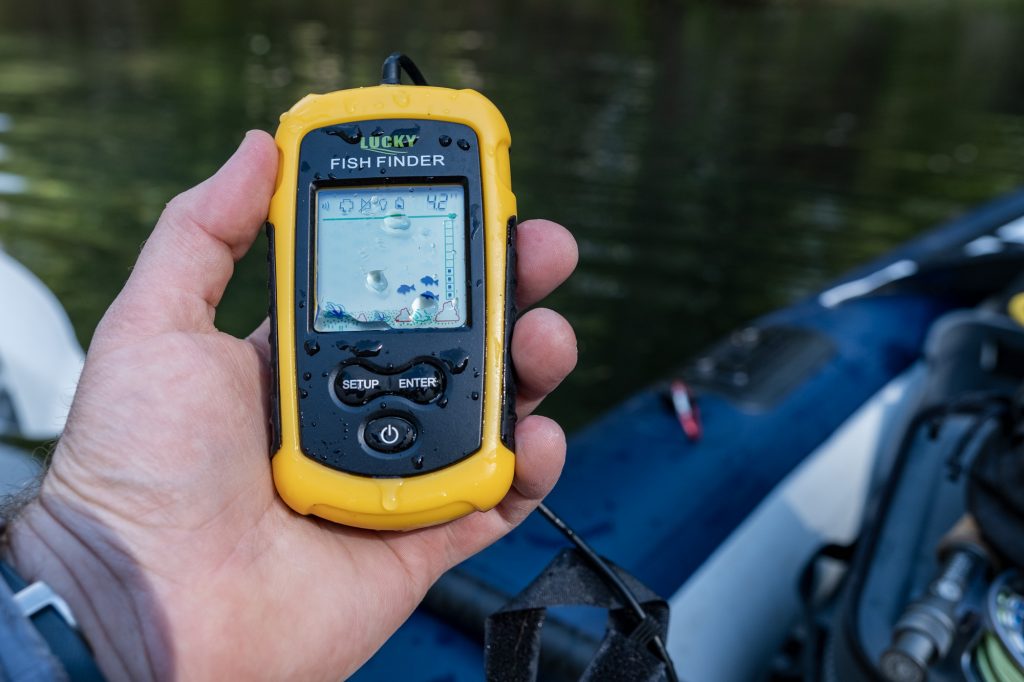 Before you roll your eyes, let me explain this one. The Lucky Fish Finder is about as cheap as they come. Anglers seem to love this little gadget or mercilessly trash it. But expectations are key – a $40 fish finder is not going to compete with anything. So if you're considering the Lucky, don't expect a magical cheaper version of something from the Garmin Striker series. I throw the Lucky in my kayak during the colder months when fishing slows down. I use it for depth first and the subtle hint of a fish second. That's it. I don't rely on it to definitively track down fish. But it provides a small advantage (that's what I tell myself) during a time of year that can be tough to fish. The transducer hangs in the water below the kayak and attaches to the finder. It's light, compact, and the batteries usually last for several months. The Lucky works for my purposes. But if you're after a feature rich fish finder, it's not the option for you.
Subscribe for More Wild Human Stories
Nylon Ikea Pouch - Less than $5
I love Tenkara fishing. It's simple, fun, always close to the action. In summer when the water levels drop, I'll drive all over the Northwest looking for small water that I can wet wade with my Tenkara rod. There isn't much to bring when Tenkara fishing – the rod, fixed length of line, one or two spools of tippet, flies, nippers, hemostats. All of that fits in this tidy little nylon pouch from Ikea. The fact that this bag came from Ikea doesn't really matter – it's the size and durability that I love. This bag is my Tenkara kit. I can toss it in a smaller summer bag with some food, water a small net and spend hours wondering through the water. You don't need to spend $50 on packing cubes to keep your gear organized. There are plenty of cheap alternatives that can get the job done. I just found mine at a furniture store.
Victorinox Fisherman - $30-$50, depending on the seller
A sharp knife is an important part of my fishing kit and the Victorinox Fisherman has two sharp and capable blades – one long and the other is short. After many years of use on the water, the Fisherman has really grown on me. It's simple, compact, and light. The tools are well thought out and it's handy around camp too. If the Fisherman had a small set of pliers, it might be the perfect multitool for me. There are other Victorinox tools that have scissors and pliers, but they're much bigger than I'm willing to carry. The Fisherman is an older model, but you can still find it online, but prices vary.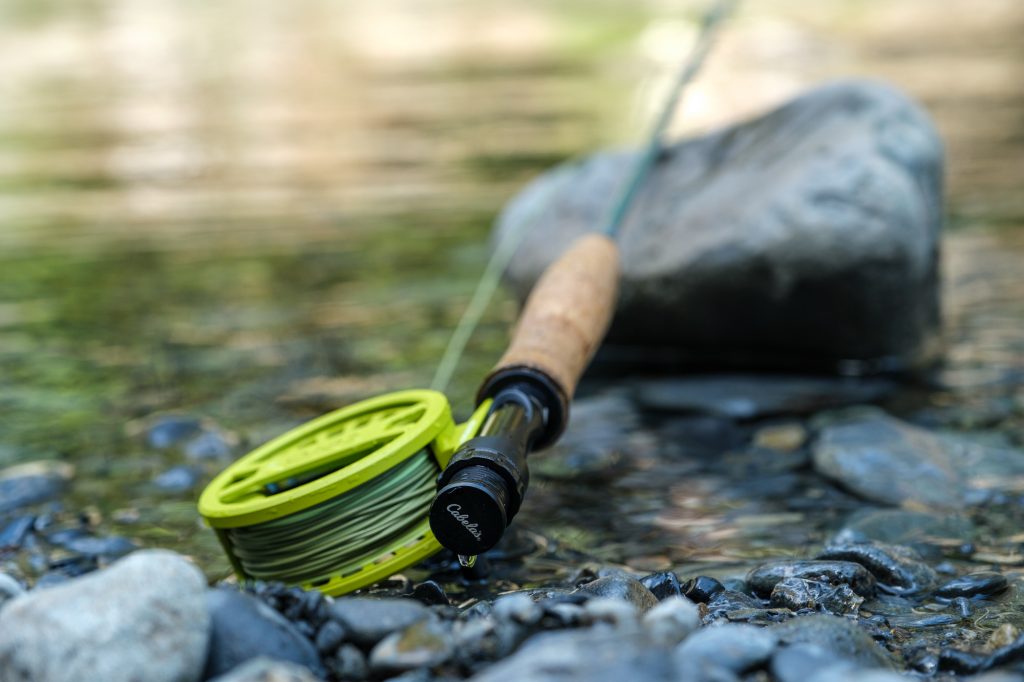 I'm fortunate enough to have a Sage Dart in my collection – one of the most fun rods I own. That rod retails for over $800, depending on length and weight. But as sacrilegious as this might be to put in words, I don't always want to bring that spendy Sage with me. It's a fantastic rod, but it has no business being on a cheap fishing gear list.
Sometimes I just want to bring a rod that won't make me cry if it breaks. For those occasions I grab my Cabelas' Synch 3wt rod. If you fly fish, you know that watching a trout rise up to grab a bug is a kind of exhilarating anticipating that's tough to rival. But for me, it's even better when I'm using a light rod. Even smaller fish can feel like monsters on light tackle. It's just a fun way to fish! The Synch is a four piece 7'6" rod. It's fun to cast with dry flies or very small streamers. I've had my Synch for several years and it's still holding up great. At the time this Essay was published, I was only able to find the 3wt Synch with the combo package. I'll echo the reviews of the combo package – the rod is great, the line and reel are not. But that's to be expected in a combo for $160. A reel on a 3wt rod is basically a line holder, and the lines on a lot of combos usually aren't much to write home about. With all of that out of the way, I love fishing my Synch with a good line and a reliable reel.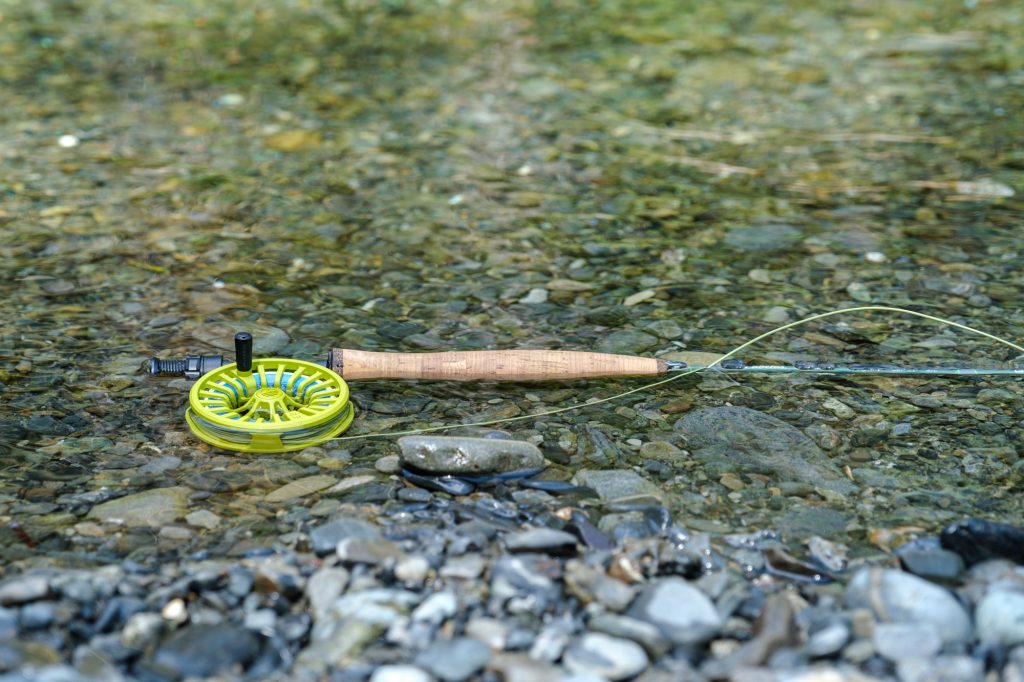 The Redington Zero is a popular low cost option for all levels. I use a Zero on my 3wt Sage Dart and 3wt Cabela's Synch rods with a Rio Creek Line. It's extremely light and does exactly what it needs to do on a 3wt rod – it holds the line. There's no drag system. So when I do hook into a larger fish, it's time to hold on. That's part of the fun when fishing lighter rods. But I also acknowledge that the Zero is still pretty expensive compared to some of the other cheap reel favorites. I've never fished the very popular Okuma Sierra Series, but I've always wanted to. It's $50 cheaper than the Zero and has a devout following. Where there's smoke, there's fire.
I've always thought of rods like cameras – the best one for you is the one you have or the setup you can afford. And I think that extends to gear as well. Cheap doesn't have to mean bad. Use the gear you can afford. Prioritize getting outside over the brand name on your rod and waders. I still remember the first fish I landed on a fly rod. I remember the experience. In those moments all of the gear that comes with fly fishing is just background noise.
Do you have a favorite fishing hack or cheap gear? Tell us in the comments.